PD-Proxy is compatible with windows Vista/7. The client is very portable and no installation is required except for the TAP-Win32 driver that is needed by PD-Proxy VPN. Usage of PD-Proxy VPN is straight forward and should not pose any problem to the experienced Windows user. The following sections give you a guided installation process.
Summary
Download PD-Proxy VPN Client
Starting the client
Installation of TAP-Win32 driver
Connecting
Download PD-Proxy Client
Download
the latest version of the PD-Proxy VPN Client to your local drive.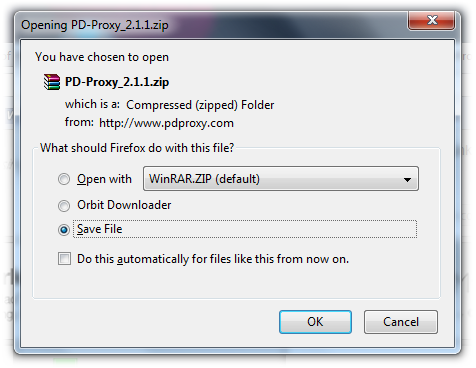 Unzip/Extract all the files to your local drive and Double-click the file "PD-Proxy.exe". If the PD-Proxy VPN client does not start, make sure you are logged in on your PC as administrator or privileged user.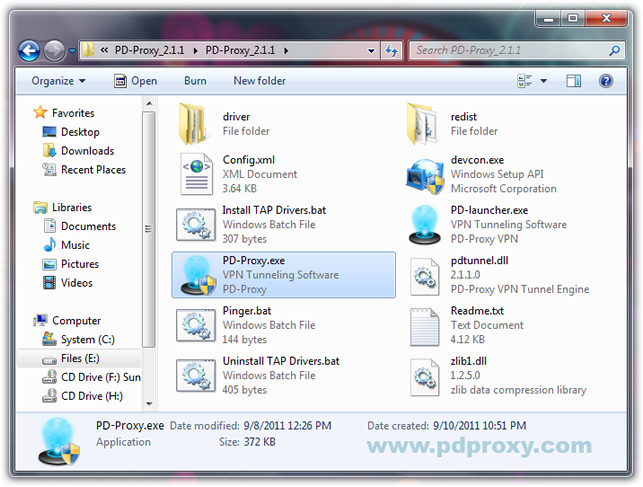 You will then see from the PD-Proxy Client that it is trying to install the TAP-Win32 driver. PD-Proxy will not attempt to install a new instance of TAP-Win32 if you already have a TAP-Win32 driver installed on your system.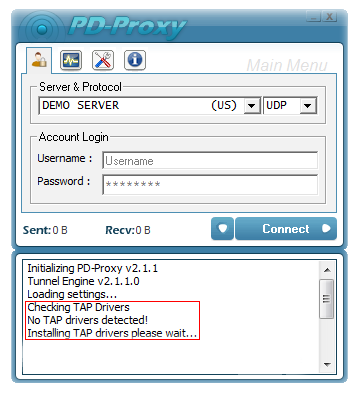 The PD-Proxy Client will prompt to install TAP-Win32 Adapter V9, a device driver for network services used by PD-Proxy VPN. Hit "Install" to continue the installation and then just wait for the installation to finish.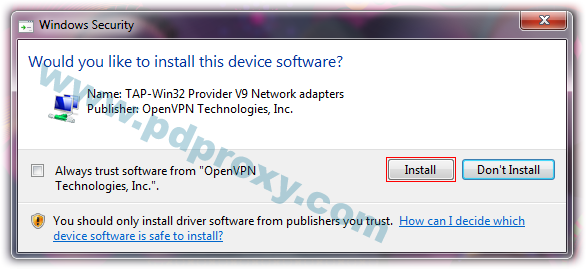 You will see the following message if the installation of TAP-Win32 driver is successful. If the installation failed please refer to
this page
or email us for support.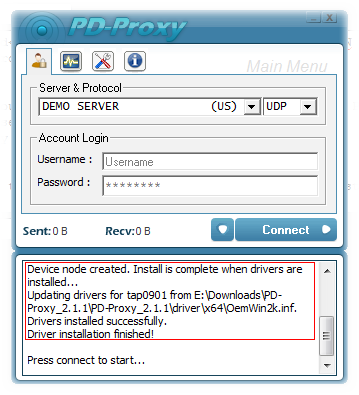 You can now connect to our VPN servers. Just select the server you want to use.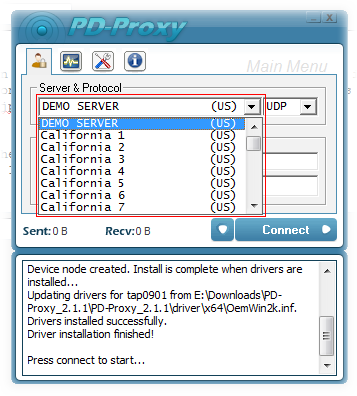 Select the protocol for your connection. We recommend to use UDP protocol for stability and speed.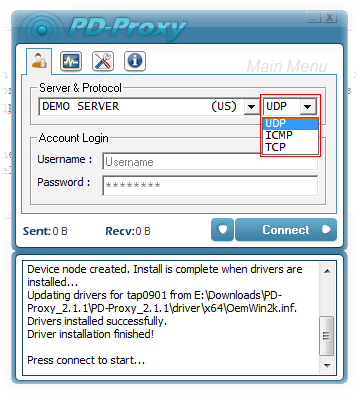 Enter your username and password. If you still do not have an account follow
this page
for instructions on how to create your own PD-Proxy VPN account.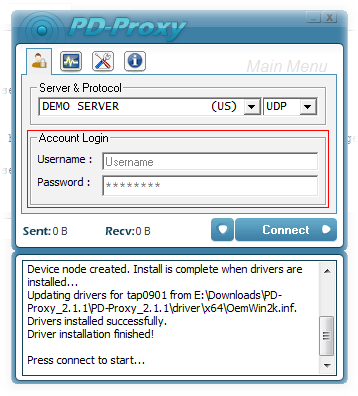 To start your vpn connection. Just click the connect button. Connection time depends on your computer and speed of your ISP.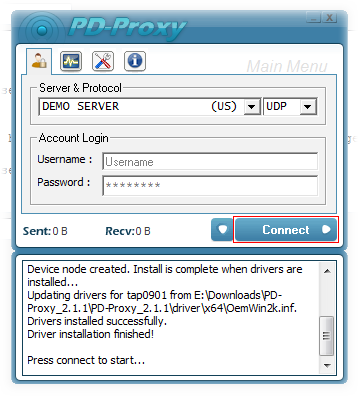 If you have your windows firewall enabled, windows might ask if you want to allow PD-Proxy VPN from connecting to the internet. Just press the "Allow access" button to avoid problems. You might also need to add PD-Proxy.exe manually from your firewall if you are using a different firewall.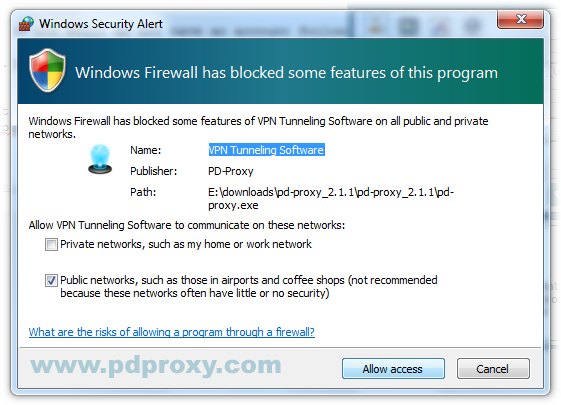 If you can see the following message in your logs it means that you are already connected to our server. All of your internet connections will now be passing through our VPN.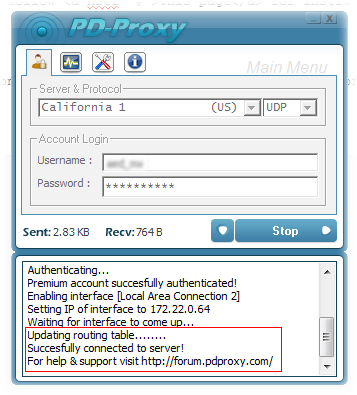 If you encountered any problem while connecting visit our
Troubleshooting PD-Proxy VPN
page. You can also visit our
forum
and post your logs or email us at support[at]pdproxy[dot]com