Posted on June 3, 2013 @ 4:05 am - Tag : updates
Our authentication servers crashed 12 hours ago. It was restored just a moment ago by our provider.
Sorry for the inconvenience. In exchange we are going to extend all premium account holders for an additional 2 days for the 12 hours downtime of our servers.
Posted on May 26, 2013 @ 2:46 pm - Tag : updates
Please be aware that someone is sending fake email that is offering free voucher codes. One of the email we received had a title "PD-PROXY Voucher Promo!! 30DAYS".
These fake emails are a sent by someone in Morocco, not from PD-Proxy, and clicking links contained in the fake email may install malware to the computer system, in particular spyware used in severe forms of cyber crime such as credit theft, extortion, and identity theft.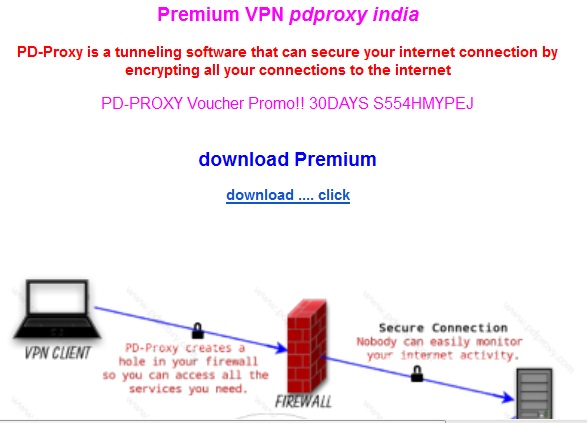 Please remember that we will not email you offering a free voucher code. If you receive any email that looks like the image above please do not open it and report it to us for confirmation.
Posted on May 25, 2013 @ 10:43 am - Tag : news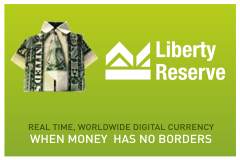 Liberty Reserve's web site is currently not working. Their domain names are not resolving. The blog site where they post maintenance news is also not working. Further digging shows us that their nameservers now points to ns1.sinkhole.shadowserver.org and ns2.sinkhole.shadowserver.org. They say that this nameservers are used for domains that are seized by the US governnment.
We searched further and we found this article. The article says
Arthur Budovsky Belanchuk, 39, on Friday was arrested in Spain as part of a money laundering investigation performed jointly by police agencies in the United States and Costa Rica.

Costa Rican prosecutor Jose Pablo Gonzalez said Budovsky, a Costa Rican citizen of Ukrainian origin, has been under investigation since 2011 for money laundering using a company he created in the country called Liberty Reserve.
As of now we are not sure if Liberty Reserve is still going to return or not. Let's just hope for the best.
Posted on April 25, 2013 @ 11:59 pm - Tag : updates
Can anyone please confirm if you cannot browse using our Los Angeles, Florida and Texas servers today (4/25/2013) let us know by sending an email to support [@] pdproxy.com.
Our host informed us about their maintenance(See below message), although the date of maintenance is not due till April 30, our tests today shows us that you can connect to the server but for some reasons cannot browse/download anything. We are now checking for the root cause of this issue.
=====================================
PLANNED PHYSICAL MAINTENANCE

Location: Los Angeles, CA - LAX8-3
Date: April 30th, 2012
Start Time: 9PM PST
End Time: 12AM PST
Estimated Service Interruption: 15 to 30 minutes


Description:


Maintenance to the physical rack and infrastructure is required for the server cabinet your server is located in. The maintenance will require a power shutdown of your equipment, and a brief interruption in service of approximately 15 to 30 minutes per machine. We will work to ensure that the service interruption is as brief as possible.

We will make every effort to cleanly power off your equipment prior to the maintenance.

We appreciate your understanding and patience during this maintenance and welcome all feedback.

Thank You,
Posted on April 23, 2013 @ 11:40 pm - Tag : how-to
You might say that a how to is no longer needed to test your download speed since using speedtest.net is very easy. Just open the website and click away! Well, that is correct but most people are doing it all wrong when comparing their normal internet connection and their VPN connection using speedtest.net.
You see when you are comparing things you need to compare apples to apples and not cows to apples.
Normally people would compare their download speed using the steps below:
Open speedtest.net on browser to test their normal internet connection download speed.
Connect to VPN server
Refresh the speedtest.net page(some users are not even refreshing the page) and run the test again
Well that is not correct since your first result is definitely going to be faster than your VPN download speed. The reason for that is on your first test you are downloading a file that is probably (99%) locally hosted in your country and on your second test it is farther away from you and probably from a different country. Of course the locally hosted file will be faster since it will only be a few miles away from your location. Testing your local download speed is really useless since most of the files we download and websites we visit are hosted farther than those locally hosted files.
To fairly compare your VPN download speed you need to download the same file or at least they must be at least close enough. Your new steps should be like this:
Connect to VPN server
Open speedtest.net on browser to test your VPN download speed.
Disconnect VPN
Do not refresh the page and just run the test again
That way you are downloading the same file. With this you are now testing your real download speed and the download speed of your VPN. If your VPN download speed is more than 10% slower than your normal internet connection then there is probably something wrong with the VPN server.