Posted on October 22, 2013 @ 11:07 am - Tag : update
If you recently updated to Windows 8.1 you may need to reinstall your TAP driver before PD-Proxy will work again
Follow the instructions here to re-install your TAP driver: How to Reinstall the WIN32-TAP Driver of PD-proxy
Posted on August 30, 2013 @ 4:17 am - Tag : article
Have you reach your bandwidth limit and you are wondering when will your bandwidth reset so you can use it again?
Just visit this page to know when the exact time: http://www.pdproxy.com/bandwidth-reset-time.htm
Posted on June 3, 2013 @ 4:05 am - Tag : updates
Our authentication servers crashed 12 hours ago. It was restored just a moment ago by our provider.
Sorry for the inconvenience. In exchange we are going to extend all premium account holders for an additional 2 days for the 12 hours downtime of our servers.
Posted on May 26, 2013 @ 2:46 pm - Tag : updates
Please be aware that someone is sending fake email that is offering free voucher codes. One of the email we received had a title "PD-PROXY Voucher Promo!! 30DAYS".
These fake emails are a sent by someone in Morocco, not from PD-Proxy, and clicking links contained in the fake email may install malware to the computer system, in particular spyware used in severe forms of cyber crime such as credit theft, extortion, and identity theft.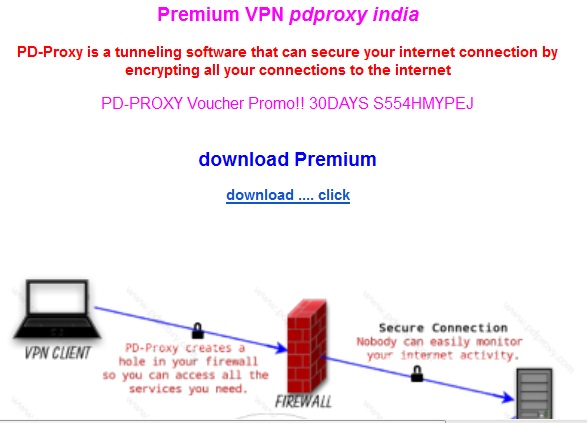 Please remember that we will not email you offering a free voucher code. If you receive any email that looks like the image above please do not open it and report it to us for confirmation.
Posted on May 25, 2013 @ 10:43 am - Tag : news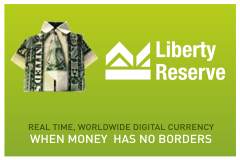 Liberty Reserve's web site is currently not working. Their domain names are not resolving. The blog site where they post maintenance news is also not working. Further digging shows us that their nameservers now points to ns1.sinkhole.shadowserver.org and ns2.sinkhole.shadowserver.org. They say that this nameservers are used for domains that are seized by the US governnment.
We searched further and we found this article. The article says
Arthur Budovsky Belanchuk, 39, on Friday was arrested in Spain as part of a money laundering investigation performed jointly by police agencies in the United States and Costa Rica.

Costa Rican prosecutor Jose Pablo Gonzalez said Budovsky, a Costa Rican citizen of Ukrainian origin, has been under investigation since 2011 for money laundering using a company he created in the country called Liberty Reserve.
As of now we are not sure if Liberty Reserve is still going to return or not. Let's just hope for the best.